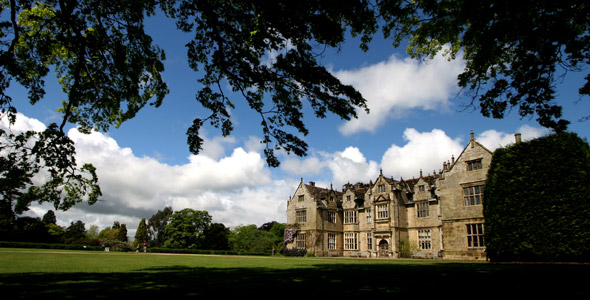 Name:
Wakehurst Place
Address:
Ardingly, Haywards Heath, West Sussex RH17 6TN
Telephone:
01444 894066
Wakehurst place is the most visited National Trust property in England and it is the country estate of the world famous Royal Botanic Gardens at Kew in West Sussex. Wakehurst is home to a magnificent Grade I listed late 16th century country house and is housed within 465 acres of woodland and ornamental gardens.
The site is one of significant international importance both for the splendour of the surroundings and for the scientific contribution towards botany and plant conservation that is undertaken at Wakehurst Place. In 2010 Wakehurst attained the important milestone of having conserved the seeds of 10% of all plant species. It is hoped that the Trust Millennium Building within Wakehurst Place will also be home to 25% of the seeds of the world's flora by the year 2020. Such efforts are incredibly important to help conserve plant species from extinction by having an active seed bank in place.
The gardens at Wakehurst Place consist of a range of beautiful woodland, walled, water and wetland areas that were in the main designed by Gerald Loder (later Lord Wakehurst) over a 33 year period. Lord Wakehurst was later succeeded by Sir Henry Price, who left Wakehurst Place to the nation in 1963 and the Royal Botanic Gardens leased the area from the National Trust in 1965.
Wakehurst Place is home to the largest naturally growing Christmas tree in England. The giant redwood stands at 35 metres tall and once help 1,800 light bulbs (these have since been changed to energy saving light bulbs in an effort to reduce the carbon footprint).
What's There
Discover the varying styles of gardens such as the Himalayan Glade and the Slips and Water Gardens.
Visit the magnificent Elizabethan Grade I listed country house.
See the many different plant species from around the world.
Attend the Kingfisher or badger watch evenings.
Take the family on a unique Children's trail.
Enjoy the nature reserve.
Eat and drink in the Stables Café or Seed Café.
Baby changing and family friendly.
Interesting Trivia
In 2006 the Kenneth Branagh film "As You Like It" adapted from the Shakespeare play, was filmed on location at Wakehurst Place.
Prices
Standard adult admission is £11 with free admission to children aged 16 or under.
Free adult admission for National Trust members.
See more information on National Trust Membership.