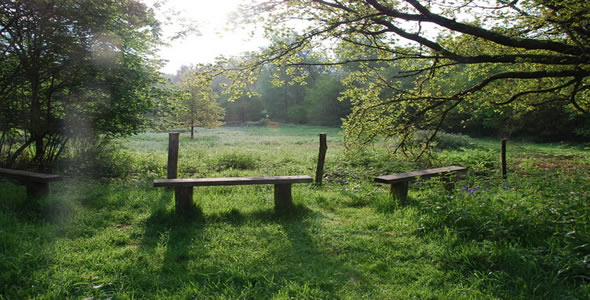 Picture is copyright Jeff Collins and licensed for reuse under a Creative Commons Licence.
Name: Nagshead RSPB Nature Reserve
Nearest town: Lydney
County: Gloucestershire
Grid reference: SO606085
Latitude/Longitude: 51.774228,-2.571716
Telephone: 01594 562852
Nagshead is an RSPB nature reserve that is located in the beautiful Forest of Dean in Gloucestershire. The reserve contains a wide mix of trees which provides as ideal habitat for a good variety of woodland birds.
There are two hides in the reserve. Both overlook ponds and are potentially difficult to access for members of the public that are less steady on their feet because one hide has an elevated position and access to the other hide is via an unmade path.
There are two popular nature trails that can be walked. One is approximately 1 mile in length, with the other a slightly longer 2.25 miles. Both are clearly signposted and the terrain consists of natural path surfaces with some steep inclines so wheelchair access is limited.
Interesting birds at Nagshead
You may see some or all of the following different types of birds during your visit to the Nagshead nature reserve.
All year: Buzzard, Crossbill, Goldcrest, Green Woodpecker, Great Spotted Woodpecker, Grey Wagtail, Hawfinch, Lesser Spotted Woodpecker, Tawny Owl, Treecreeper, Redpoll, Siskin, Woodcock, various tits.
Spring: Chiffchaff, Hobby, Lesser Spotted Woodpecker, Redstart, Turtle Dove, Wood Warbler.
Summer: Blackcap, Great Spotted Woodpecker, Hobby, Nightjar, Pied Flycatcher, Turtle Dove.
Autumn: Brambling, Fieldfare, Nuthatch, Raven, Redwing.
Winter: Fieldfare, Goshawk, Long Tailed Tit, Siskin, Treecreeper.
Facilities
Signposted nature trail walks.
Toilets (and disabled toilets).
Baby-changing facilities.
Opening times
The reserve at Nagshead is open all year round.
Prices
Entry to Nagshead is free of charge but the RSPB always welcome donations where possible.
RSPB membership is excellent value with a range of great benefits. Take a look at the various RSPB membership options.