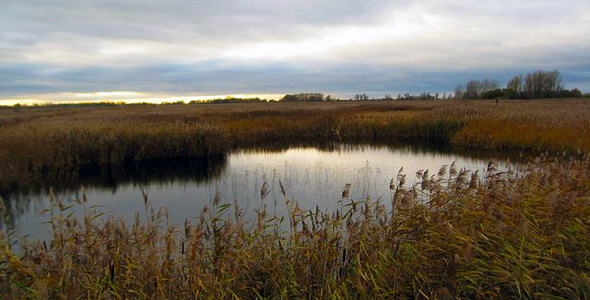 © Copyright Alison Rawson and licensed for reuse under this Creative Commons Licence.

Name: Lakenheath Fen RSPB Nature Reserve
Nearest town: Brandon
County: Suffolk
Grid reference: TL722864
Latitude/Longitude: 52.44839,0.53250
Telephone: 01842 863400
Lakenheath Fen RSPB reserve is on the Norfolk/Suffolk and is a relatively new nature reserve as the land was only purchased by the RSPB in 1995 and much work has been done by the RSPB to promote the area to wildlife. However, this is not to say that the 740 acre reserve is lacking in interesting birds and wildlife in general. There are in actual fact a thriving community of Warblers, Barn Owls, Kingfishers and the spectacularly coloured Golden Orioles to name but a few.
An amazing amount of work has taken place at Lakenheath Fen since the RSPB took charge in 1995. Since taking control of the area the RSPB has worked tirelessly to convert approximately 200 hectares of land into wetland wash land, a wet reed bed, wet grassland and ungrazed fen. This has contributed to the increase in variety of birds that can be seen at Lakenheath.
There are two popular nature trails for keen walkers at Lakenheath Fen which range from a 3.4 mile out and back trail to a 3.5 mile circular trail.
The most popular attraction for bird lovers is the Golden Oriole which breeds in the nature reserve and can usually be seen in the Spring and Summer months.
Interesting birds at Lakenheath Fen
You may see some or all of the following different types of birds during your visit to the Lakenheath Fen nature reserve.
Spring: Golden Oriole, Grasshopper Warbler, Hobby, Sedge Warbler.
Summer: Bittern, Marsh Harrier, Spotted Flycatcher, Turtle Dove.
Autumn: Bearded Tit, Lesser Redpoll, Siskin, Teal.
Winter: Barn Owl, Crane, Reed Bunting, Wigeon.
Facilities
Visitor centre.
Four viewpoints at the reserve.
Car park along with cycle racks.
Toilets (and disabled toilets)
Picnic area.
Guided walks are available.
Group bookings can be taken.
Baby changing facilities available.
Opening times
The nature reserve at Lakenheath Fen is open daily from dawn to dusk. The visitors centre is open from 9am to 5pm from March until October and from 10am to 4pm between November and February.
Prices
There is a £2 charge per car for non-members. RSPB members can park and enter the reserve free of charge.
RSPB membership is excellent value with a range of great benefits including free entry to a huge number of nature reserves. Take a look at the various RSPB membership options on offer.