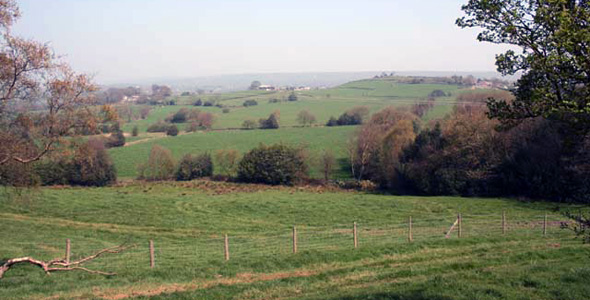 © Copyright Dave Dunford and licensed for reuse under a Creative Commons Licence.
Name: Coombes Valley RSPB Nature Reserve
Nearest town: Leek
County: Staffordshire
Grid reference: SK009534
Latitude/Longitude: 53.07781,-1.98803
Telephone: 01538 384017
Coombes Valley nature reserve is tucked away on the side of a steep valley near Leek on the edge of the Peak District. The woodland is predominantly oak and there are a couple of lovely nature trails to follow through the woodland. The first of which is approximately a 1.5 mile loop or a 1.3 mile loop through the Clough Meadow, whilst there is a shorter trail which consists of a 0.5 mile loop. The trails can get muddy in wet conditions and the ground can be undulating so it is not recommended for wheelchairs or pushchairs.
The reserve is home to a variety of common woodland birds such as the Redstart, Pied Flycatcher and Grey Wagtail and there are many different species of butterflies to spot in season.
Interesting birds that you may see at the Coombes Valley reserve
You may see some or all of the following different types of birds during your visit to the Coombes Valley RSPB nature reserve.
All year: Dipper, Great Spotted Woodpecker, Green Woodpecker, Grey Heron, Grey Wagtail, Kingfisher, Lesser Spotted Woodpecker, Little Owl, Long Eared Owl, Sparrowhawk, Woodcock.
Spring: Great Spotted Woodpecker, Pied Flycatcher, Redstart, Woodcock.
Summer: Spotted Flycatcher, Tree Pipit, Whitethroat, Wood Warbler.
Autumn: Dipper, Fieldfare, Lesser Redpoll, Siskin.
Winter: Brambling, Buzzard, Mistle Thrush, Sparrowhawk.
Facilities
Information centre.
Hot drinks available.
Picnic areas on the reserve.
Car park.
Toilets available.
Guided walks available.
Great location for walkers.
Wildlife explorer backpacks available for kids.
Opening times
The reserve at Coombes Valley is open all year round from dawn to dusk. Please note that the information centre is open every day (apart from Christmas Day) until 5pm.
Prices
It is free entry to the reserve at Coombes Valley but the RSPB welcome donations wherever possible in order to help them to continue their excellent conservation and restoration work.
RSPB membership is excellent value with a range of great benefits including free entry to a huge number of nature reserves. Take a look at the various RSPB membership options on offer.