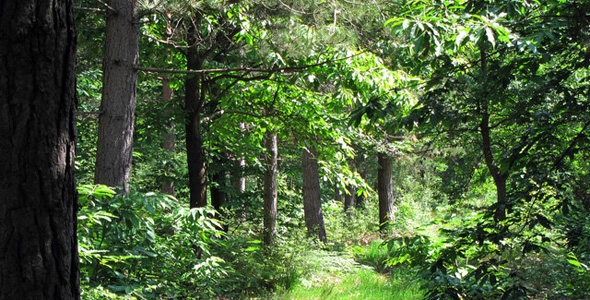 © Copyright Oast House Archive and licensed for reuse under this Creative Commons Licence.
Name: Blean Woods RSPB Nature Reserve
Nearest town: Canterbury
County: Kent
Grid reference: TR126592
Latitude/Longitude: 51.29415,1.04083
Telephone: 01227 455972
Blean Woods is an RSPB nature reserve located close to Canterbury and consists of ancient woodland composed largely of oak and sweet chestnut coppice. It is one of the largest protected woodlands in the south of England and it is thought to have been coppiced for over 1,000 years.
The mature oak trees are a haven for a variety of Woodpecker species and these can often be viewed via any of the five nature trails managed by the RSPB. You will see the nature trails signposted and their names are denoted by colours. The Black trail is 8 miles long, the Red trail is 2.6 miles, the Green trail is 1.8 miles, the White trail is 1.25 miles long (this is an excellent dog walk), and the Green trail is 0.9 miles long (the Green trail is the best trail to follow for wheelchair users).
Blean Woods is home to a number of Nightingales and also the rare heath fritillary butterfly and a range of dragonflies.
Interesting birds at Blean Woods
You may see some or all of the following different types of birds during your visit to the Blean Woods nature reserve.
All Year: Great Spotted Woodpecker, Green Woodpecker, Hawfinch, Lesser Spotted Woodpecker, Sparrowhawk, Tawny Owl, Woodcock.
Spring: Nightingale, Nightjar, Tree Pipit, Whitethroat.
Summer: Green Woodpecker, Long-tailed Tit, Sparrowhawk, Willow Warbler.
Autumn: Marsh Tit, Nuthatch, Song Thrush.
Winter: Blackbird, Fieldfare, Goldcrest, Treecreeper.
Facilities
There is a car park with a height restriction so coach parties should call ahead.
Guided walks are available.
Group bookings can be taken.
Picnic area.
Pushchair friendly
Great for walking.
Opening times
There is access on foot to Blean Woods at all times. The car park is open from 8am to 9pm.
Prices
Entry to Blean Woods is free of charge, but donations to the RSPB are very welcome.
RSPB membership is excellent value with a range of great benefits including free entry to a huge number of nature reserves. Take a look at the various RSPB membership options on offer.