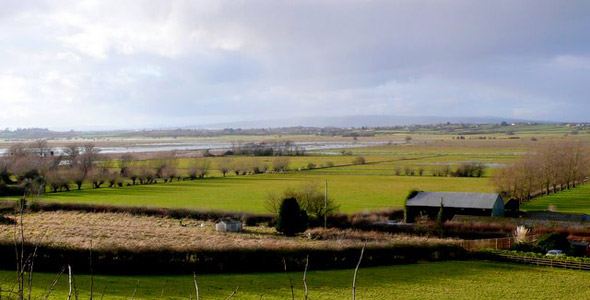 © Copyright Nigel Mykura and licensed for reuse under this Creative Commons Licence.
Name: West Sedgemoor RSPB Nature Reserve
Nearest town: Langport
County: Somerset
Grid reference: ST391252
Latitude/Longitude: 51.023385,-2.868977
Telephone: 01458 252805
The nature reserve at West Sedgemoor is set amongst 2,510 acres of the Somerset Levels and Moors and it is home to one of the largest lowland populations of breeding wading birds in the country. Due to the number of breeding ground nesting birds it is important that the RSPB monitor visitor access at the reserve so that the breeding birds are not disturbed. For this reason there is restricted access at this reserve so it is necessary to join a guided walk in order to view the amazing wildlife at West Sedgemoor.
There are regular guided walks for visitors to join at West Sedgemoor which take you to special areas on the nature reserve such as the winter viewing station. These not only help you to appreciate the wildlife on offer via the expert guide at hand and help to preserve the land but they also allow some privacy to the breeding birds. If you are unable to take part in a guided walk at the reserve there are a number of footpaths west of Curry Rivel that provide great views over the reserve.
As well as the variety of birds at the West Sedgemoor which is classed as a Site of Special Scientific Interest, there are butterflies, small mammals and even breeding otters.
Interesting birds that you may see at the West Sedgemoor reserve
You may see some or all of the following different types of birds during your visit to the West Sedgemoor RSPB nature reserve.
All year: Barn Owl, Buzzard, Curlew, Grey Heron, Lapwing, Snipe.
Spring: Blackcap, Buzzard, Curlew, Hobby, Marsh Harrier, Whitethroat.
Summer: Hobby, Nightingale, Reed Warbler, Sedge Warbler, Skylark, Whinchat, Yellow Wagtail.
Autumn: Buzzard, Fieldfare, Peregrine, Redwing.
Winter: Goldeneye, Hen Harrier, Peregrine, Shoveler, Lapwing, Merlin, Pintail, Teal, Wigeon.
Facilities
Guided walks available.
Remote location that is ideal for walking.
Opening times
The reserve at West Sedgemoor is open all year round, but to get the most out of your journey we would recommend that you take part in one of the many guided walks on offer.
Prices
There is no fee to enter the West Sedgemoor nature reserve, but there is a small charge to join one of the RSPB guided nature walks.
RSPB membership is excellent value with a range of great benefits including free entry to a huge number of nature reserves. Have a look at the various RSPB membership options on offer.