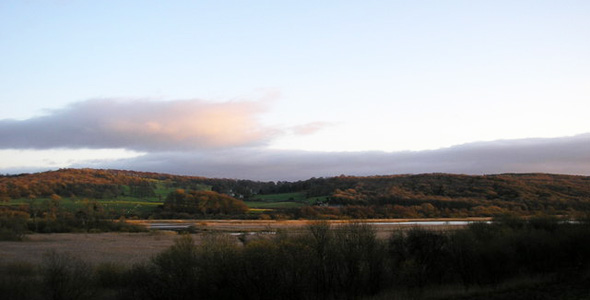 Picture is copyright Karl and Ali and licensed for reuse under a Creative Commons Licence.
Name: Leighton Moss RSPB Nature Reserve
Nearest town: Carnforth
County: Lancashire
Grid reference: SD478750
Latitude/Longitude: 54.16814,-2.80107
Telephone: 01524 701601
Leighton Moss in an RSPB nature reserve on the edge of Morecambe Bay. It is composed of one of the largest reed beds in England containing shallow pools and dykes which are surrounded by willow and alder scrub.
The reserve is of international importance and its diverse ecosystem is home to breeding birds such as Bearded Tits, Marsh Harriers, and it is the UK's only regular location for breeding Bitterns. The RSPB maintain the reed bed as part of their conservation work in the area and currently they are seeking to restore some 200 hectares of reed beds as well as digging several kilometres of new drainage ditches.
You will find a range of other types of wildlife at Leighton Moss, although the reserve is famous for its bird life. Pearl-bordered fritillary butterflies, red deer and otters can all be seen at the reserve.
Leighton Moss is a great reserve for families and those that are new to birdwatching. Children are offered free Wildlife Explorer backpacks for the day and there are a wide variety of programmes and event laid on at the reserve all year. The award winning cafe serves homemade hot and cold food and drinks and there are toys and children's books in the tea room to keep the little ones entertained while you enjoy a rest and a drink.
There are seven hides at Leighton Moss, with the nearest a mere 160 yards from the from the visitor centre. Walkers can enjoy three different nature trail walks ranging from 0.5 miles, 0.8 km and 3.2 km in length.
Interesting birds at Leighton Moss
You may see some or all of the following different types of birds during your visit to the Leighton Moss nature reserve.
All Year: Barn Owl, Bearded Tit, Bittern, Buzzard, Gadwall, Green Woodpecker, Great Spotted Woodpecker, Kingfisher, Lesser Spotted Woodpecker, Peregrine, Pochard, Shoveler, Teal, Tufted Duck, Water Rail.
Spring: Avocet, Black-tailed Godwit, Black Tern, Bittern, Buzzards, Garganey, Hobby, Little Gull, Marsh Harrier, Osprey, various Waders.
Summer: Avocet, Black-headed Gull, Bittern, Common Tern, Marsh Harrier, Mediterranean Gull, Yellow Wagtail.
Autumn: Bearded Tit, Black-tailed Godwit, Common Sandpiper, Green Sandpiper, Little Stint, Redshank, Ruff, Starling, Wood Sandpiper.
Winter: Bittern, Fieldfare, Goldeneye, Goosander, Greylag Goose, Hen Harrier, Merlin, Pintail, Redwing, Yellowhammer, Water Rail, Wigeon.
Facilities
Visitor centre.
Information centre.
Shop and cafe.
Seven hides at the reserve.
Car park along with cycle racks.
Toilets (and disabled toilets).
Picnic area.
Binocular hire.
Guided walks are available.
Group bookings can be taken.
Baby changing facilities available.
Pushchair friendly.
Opening times
The nature reserve at Leighton Moss is open daily from dawn to dusk. The visitors centre is open from 9:30am to 5pm.
Prices
Admission to the hides and the nature trails is £4.50 for adults, £3 for concessions, £1 for children, and a family ticket is £9.
Entrance to the reserve is free to RSPB members and those that arrive by public transport or by bicycle.
RSPB membership is excellent value with a range of great benefits including free entry to a huge number of nature reserves. Take a look at the various RSPB membership options on offer.