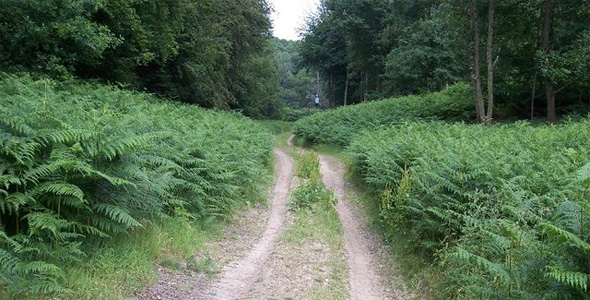 Picture is copyright Balraj Gill and licensed for reuse under a Creative Commons Licence.
Name: Church Wood RSPB Nature Reserve
Nearest town: Gerrards Cross
County: Buckinghamshire
Grid reference: SU971872
Latitude/Longitude: 51.575754,-0.599480
Telephone: 01865 351163
Church Wood is a small RSPB nature reserve located in the Chilterns. The wood covers roughly 35 acres and is managed by the RSPB in a particularly minimalist manner in order to allow the most natural of habitats for plant and animal life.
You can expect to walk among beech, ash oak and the non-native sycamore trees along marked path, thus making this nature reserve a perfect day out for keen walkers.
Springtime is a nice time to visit Church Wood as there is a beautiful wild flower meadow to enjoy. Woodpeckers, blackcaps, chiffchaffs and a range of woodland birds are commonly found at Church Wood and there is a 2km trail that can be followed to take in everything that this reserve has to offer.
Interesting birds at Church Wood
You may see some or all of the following different types of birds during your visit to the Church Wood RSPB nature reserve.
All Year: Goldcrest, Great Spotted Woodpecker, Green Woodpecker, Lesser Spotted Woodpecker, Little Owl, Marsh Tit, Sparrowhawk, Woodcock, Willow Tit.
Spring: Chaffinch, Great Spotted Woodpecker, Nuthatch, Song Thrush.
Summer: Blackbird, Blackcap, Chiffchaff, Green Woodpecker.
Autumn: Fieldfare, Jay, Redwing, Treecreeper.
Winter: Buzzard, Fieldfare, Goldcrest, Lesser Redpoll, Redwing, Red Kite.
Facilities
Great for walkers with a 2km trail.
Pushchair friendly.
Opening times
The nature reserve at Church Wood is open at all times.
Prices
Entry to the nature reserve at Church Wood is free of charge, but the RSPB always welcome donations to help them to continue their invaluable work.
RSPB membership is excellent value with a range of great benefits including free entry to a huge number of nature reserves. Take a look at the various RSPB membership options on offer.