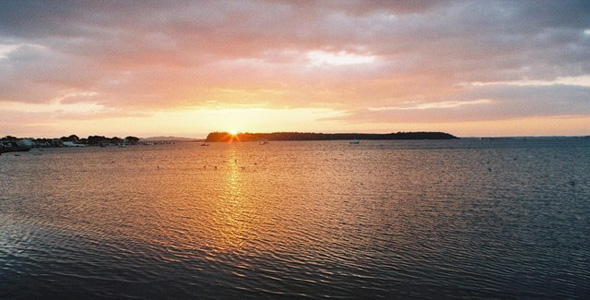 Picture is copyright Chris Downer and licensed for reuse under a Creative Commons Licence.
Name: Brownsea Island
Address: The island is located in Poole Harbour, Dorset, BH13 7EE.
Telephone: 01202 707744
Brownsea Island is one of a small number of islands (eight) located in Poole harbour in Dorset and is owned and managed by the National Trust. It is 1.5 miles long and 0.75 miles wide and can only be visited by boat. The northern section of the island is a nature reserve that is leased from the National Trust by the Dorset Wildlife Trust and is home to indigenous red squirrels, peacocks, silka deer, and a range of birds such as Avocets, Grey Herons, Little Egrets, Common Terns and Sandwich Terns. The whole of the island is designated as a Site of Special Scientific Interest (SSSI).
Historically there is evidence of settlement on Brownsea Island as early as the 5th century BC in the form of pottery production and agriculture. A 33 foot log boat was retrieved just off the coast of the island by a dredger which was carbon dated as being nearly 3,000 years old – the earliest evidence of human activity in the region of the island. This is now held in Poole museum. A small chapel and hermitage was built on Brownsea Island in the 9th century dedicated to St Andrew and belonging to Cerne Abbey. These were not mentioned in the Doomsday book of 1086, but they would come to be defended by the monks over the years.
After the dissolution of the monasteries in the 1530's the ownership was transferred over to Henry VIII and Brownsea Castle was constructed to help protect England from invasion via the south coast. Brownsea Castle passed through the hands of monarchs such as Elizabeth I and James II and in 1726 Brownsea was bought for £300 by William Benson. Benson rebuilt the castle in part and began a program of tree planting which was carried on significantly by a subsequent owner Sir Humphrey Sturt of More. In 1852 Brownsea was bought by William Waugh who wanted to use the rich deposits of clay on the island to form a porcelain manufacturing company. He constructed a model village to support the running of the company but they were forced to close in 1887 due to poor consumer demand.
Charles van Raalte bought the island at the turn of the century and hosted important guests on the island such as Guglielmo Marconi and Robert Baden-Powell (who went on to host the first ever scout camp on the island in 1907). Brownsea was sold at auction to Mrs Mary Bonham-Christie for £125,000 and after her death in 1961 aged 98 her family were again forced to sell Brownsea to pay for death duties. The treasury took control of the island in lieu of duties and after campaigns to save the island and generous donations (chiefly from the John Lewis partnership) the National Trust agreed to take responsibility for Brownsea and each year well over 100,000 visitors now come to the island.
Visitors can marvel at the history and natural unspoilt beauty of Brownsea Island. After a visit by the Prince Regent in 1818 he was heard to remark, "I had no idea I had such a delightful spot in my kingdom". In addition to the magnificent wildlife that can be seen on Brownsea you can also explore the sea shore, lagoon, various freshwater lakes and take walks through woodland, pinewoods and heath land.
What's There?
An historic island located in Poole harbour.
Mixed wildlife and landscapes to explore.
The birthplace of the scout movement.
Unspoilt and peaceful walks around the island.
Brownsea Castle.
Nature reserve managed by the Dorset Wildlife Trust.
A variety of picnic areas to choose from on the island.
A lovely beach on the south side of the island.
Baby change facilities.
Hot and cold food and ice creams at the Villano Café.
A National Trust gift shop.
A Visitor Centre.
Tracker packs and trail leaflets for children and families.
Trivia
The first ever scout camp was held on Brownsea Island by Robert Baden-Powell from 1st August until 8th August in 1907.
The island is one of the only homes to indigenous red squirrels which are now sadly an endangered species.
There is evidence of human settlement on Brownsea Island as far back as the 5th century BC.
Guglielmo Marconi was a regular guest in the Haven Hotel opposite Brownsea where he conducted many of his experiments on wireless telegraphy.
Prices
Please note that the island is only assessable by boat. Ferry trips (not organised by the National Trust) depart from Poole Quay, Sandbanks Jetty and Bournemouth Pier.
Admission to Brownsea Island is £5.20 per adult, £2.60 per child and a family ticket costs £13.
There is free admission for all National Trust members.
See more information on becoming a member of the National Trust or see more details on a joint or family National Trust membership.